We need a new generation of Young Adult Leaders to continue the mission of Jesus Christ.

Are you… … prepared to get "off your couch" and make a difference with your life? …
Be a leader. …Be the difference in your world.
Some Background. (View Info Flyer – FLP Newsletter)
The Foundational Leadership Programme offers participants a unique opportunity to explore and develop Gospel centered transformational leadership Skills. These skills can be readily applied to the participants own context.
The programme is a mix of input (blended learning) from highly experienced experts, reflective practices, mentoring, journaling, spiritual accompaniment, workshops and social immersion. Participants are required to produce a learning log as part of an overall portfolio to serve as a framework for integrative practice. This programme endeavours to provide participants with the knowledge and skills necessary to be Gospel centered transformational leaders and change agents within their own parishes, communities. Remote learning and online support have been essential parts of the programme since the beginning.
FLP The Foundational Leadership Programme is based mainly in St. Paul's Church, Arran Quay. It is uniquely placed to nurture and mission a new generation of faith leaders. Commitment will be one Saturday per month starting in April 2022.

Who can take part?
Most of our graduates from Foundational Leadership Programme have come from a variety of experiences. Some are part of parish groups and sponsored by their parish, others are teachers or young professionals who wish to add to their experience of faith and leadership. Almost all of our graduates have taken their experience of the course and applied it to their lives.
If you would like to take up this challenge, get in touch. If your parish is looking to do some long term planning and work with young people, ideally this course is tailored to suit young people who will be given extra responsibility in their local Church. This course will also prepare leaders for World Youth Day Lisbon 2023.
When does it start? This next course will commence in April 2022
To Pay (€100)Check payable to Archdiocese of Dublin or online- Click to Pay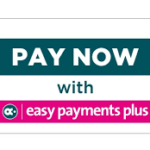 How do I Sign Up? Register Here –HERE
Contact us @ gerard.gallagher@dublindiocese.ie
Email – gerard.gallagher@dublindiocese.ie – with your name, contact details and your parish/group/community that you will represent – then you will receive further details on the course.
Information for Parishes – Parish Info for FLP
http://Expression of Interest for WYD Lisbon
Expression of Interest for World Youth Day Lisbon 2023
Dates for 20212 FLP (all subject to Covid-19 Restrictions)
2 April
7 May
4 June
Other dates will be added once course commences
Retreat-Graduation
Foundational Leadership 2021Graduation –
Watch our Promotional Video from 2019 (Due to Covid 19 we were unable to update!)