Welcome
The purpose of the Office of Mission & Ministry is to support and resource faith development in every community of the Archdiocese so that each person can actively participate in the life of their parish. We do this by accompanying teams and individuals, offering continuous training and formation opportunities. These include training of Parish Pastoral Councils, adult faith formation, liturgical resourcing, developing youth and young adult leadership and supporting the development of voluntary ministries. We open ourselves to the challenge and opportunities provided by change, working alongside each other to effect renewal. We strive to ground all we do in the mission and ministry of Jesus.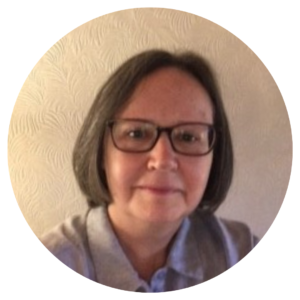 Patricia Carroll STL, MA(Sp), MA(CL), DPT, B.ED(hons).
Patricia leads the Mission and Ministry Team based in Arran Quay. She is available to the parishes of the Archdiocese, with her team, to support every aspect of pastoral development in our parish communities as together we Build Hope.
Please contact Patricia by email: patricia.carroll@dublindiocese.ie or by telephone 086 033 7997.
Eileen Houlahan, is the Director of the Pathways: Exploring Faith and Ministry Programme. Pathways is a two-year, one evening a week programme geared towards those who wish to explore issues and questions of: faith; ministry; the Church today and the nature of belief, in an environment appropriate to Adult Learning and Adult Faith Development.
For further information please contact: Eileen Houlahan, CHF, PhD, Director, Pathways Programme, Diocesan Office for Mission and Ministry. Tel: +353 1 8087594 Email: ehoulahan@dublindiocese.ie; pathways@dublindiocese.ie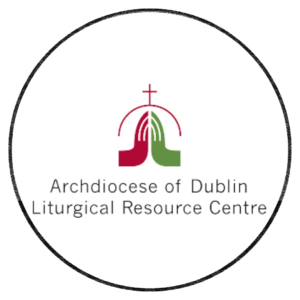 Father Pat O'Donoghue M. Lit. Mus (CUA)
Continues to offer resources in liturgy, music and spirituality since 1985 to parishes, communities and other diocesan departments and agencies. He prepares prayer services for various seasons and events. Many are broadcast live/recorded from the Monastery of St. Alphonsus (www.rednuns.com) He is the Director of the Dublin Diocesan Music Group, Director of the Emmanuel Liturgical Music Programme for Second Level Schools and Musical Adviser to the Laudate Primary School Programme. He set up the LitMus Office in 1996 which became the Liturgical Resource Centre in 2004 and is now again called the LitMus Office at Mission and Ministry. Contact Information: Telephone 01 808 7554 – Email pat.odonoghue@dublindiocese.ie Website www.litmus.dublindiocese.ie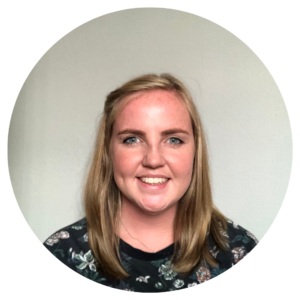 Natalie Doherty MA
Natalie Doherty, MA, is the Diocesan Faith Development Coordinator for Youth and Young Adult Ministry. Her role involves supporting young people on their faith journey through providing opportunities for prayer, pilgrimage, and faith education & exploration. Opportunities for up-skilling and allowing young people to take on leadership roles at local level, providing peer-to-peer support is vital. Training and support is also provided for those in parishes looking to journey with, and accompany, youth and young adults in their local parish setting. She is also available to discuss setting up a youth hub within parish partnerships.
Please contact Natalie by email: natalie.doherty@dublindiocese.ie or telephone 086 104 0579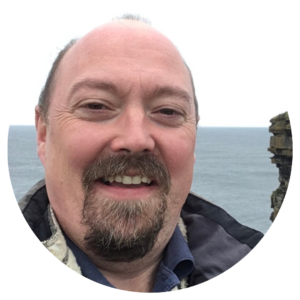 Peter Siney MA
Peter Siney, MA, is the Diocesan Faith Development Coordinator for Adult Faith and Pastoral Councils. His role involves supporting parishes, and parish partnerships, in developing and adapting approaches to adult faith. Training and resources can also be provided to help adults to grow in faith as well as accompanying those involved in, or considering, parish ministry. He is also able to provide help, guidance and assistance with initial and ongoing formation for Pastoral Councils.
Please contact Peter by email: peter.siney@dublindiocese.ie or telephone 086 066 3415

Parish Pastoral and Faith Development Workers:
Kirsten Mahon, FDW, Donaghmede/Edenmore
kirsten.mahon@dublindiocese.ie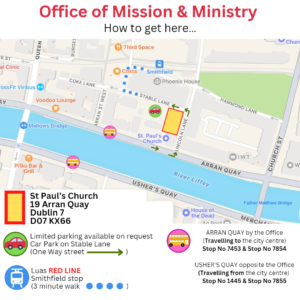 Saule Cameron, PPW, Clondalkin Grouping
saule.cameron@dublindiocese.ie
Natasha Curran, PPW, Athy
natasha.curran@dublindiocese.ie
Áine Egan, PPW, Blessington
aine.egan@dublindiocese.ie
Siobhán Gormally, PPW, Balbriggan
siobhan.gormally@dublindiocese.ie
Máirín Keegan, PPW, Blanchardstown
mairin.keegan@dublindiocese.ie
Christina Malone, PPW, Jobstown/Springfield/Tallaght
christina.malone@dublindiocese.ie
Conor McCann, PPW, Narraghmore/Crookstown/Moone
conor.mccann@dublindiocese.ie
Christopher Okereke, PPW, Finglas Parishes
christopher.okereke@dublindiocese.ie